Hello all

At long last winter is upon us and I'm sure we have all been enjoying the more frequent rainy days in the Cape. Hopefully there are many more to come.

The local timber and broader construction industry has definitely felt the impact of the drought, particularly in the months of Dec, Jan and Feb, where it seemed everyone's number one priority was getting a borehole sunk, making sure they had a bank of Jojo tanks, or bulking up to better wrestle fellow shoppers at Pick n Pay for the daily allocation of bottled water. 

Thankfully things seem to have normalised a bit since then, and we are seeing some recovery in the local market. We just pray that the rains continue and that some effective planning at all levels of government can reduce the residual long-term threat to our water security and local industry.

While sales may have slowed temporarily, our buying did not, and we are pleased to announce the following recent – and exciting – additions to our stock:
Thermally modified Oak and Poplar: available in rough sawn boards and a range of thicknesses, our thermally modified products aim to be more flexible and cost effective than some of the pre-profiled products on the market. Bringing them in rough sawn allows us to mould them to the decking or cladding profile of your choice, or sell them as is, for use in furniture manufacturing. The deep brown colour is sure to be a hit and they will be great options for outdoor furniture due to their superior durability and dimensional stability.
Thermo Poplar (left) and Oak (right) – rich chocolate brown and even more delicious in the flesh!
Engineered Western Red Cedar panelling: We have mentioned it in previous newsletters, but it is finally here… with a beautiful clear grade, quarter-sawn top layer on a 100% cedar substrate, precision manufactured and ready to slot into your job
Wenge parquet: One of the most luxurious timbers in the world, we have recently received a good sized consignment of boards that are suitable for parquet flooring, especially in the popular and classy herringbone pattern. While we stock a fair bit of Wenge in larger dimensions, these smaller boards are much more cost effective, allowing you to have access to one of the most incredible floors money can buy, at a price that is not much more than prime oak
More Wenge parquet that we know what to do with. Help us sort it out, please!
Superior Grade Euro Steamed Beech: Quite simply the best we have ever had
Superior grade lightly steamed Euro Beech – and
 pre-planed on two faces to make it even sweeter
Structural Garapa: A wonderful option for pergolas and external structures. We have stocked it for while, but have recently replenished our stocks, with even more on the way
Lots of decking: Purpleheart, Balau, Garapa & Massaranduba recently in (and Ipe and Larch also in stock)

Customer showcase: Structural Garapa pergola

Masterdecks built this beautiful pergola for a client in solid structural Garapa. They have been one of the market leaders in the Cape decking and external structures market for many years, and with work like this it is easy to see why!
Although initially yellow in colour after machining, Garapa weathers to a lovely silver patina once it has been exposed to the elements for a few months.


Customer showcase: Japanese Cedar cladding
Form Func Installations did this wonderful external cladding job with our Japanese Cedar, and using a hidden clips system. Lighter than Siberian Larch, and available at a fraction of the price of Western Red Cedar, Japanese Cedar is well worth considering for any similar jobs you may have coming up.

If you would like one of your projects included in a future newsletter, please write to me and send details. We can't promise to include all of them, but we would certainly love to see them!
 
The final word: A brief memorial for our Founder, and my father, Rory Wood

I debated whether this had a place in what is ostensibly a business newsletter, but then decided that the South African timber community is a close-knit one, and my father's life was one of total devotion to timber and to that community. Our business grew through all the personal connections that he formed – through the newsletters that he penned, the global (pre-internet) travels in pursuit of weird and wonderful sourcing opportunities, and all the endlessly fascinating people in the local industry that he enjoyed spending times with – discussing a mutual passion for timber. So it is only fitting that we also remember him in this way. 
My father Rory passed away on 24th January 2018, surrounded by family, after a long and brave battle with cancer. Up until his final days, his passion for this business, this industry, but most importantly this spectacular natural product – timber – was unbridled.

He poured every moment of the better part of 40 years of his life into building the business he loved. As he was fond of recounting, it all started in 1982 in a garage in Diep River with a couple of hundred rand of capital and a single bundle of timber. Over the years – with an enormous amount of dedication and hard work – it has grown into something that we like to believe has had a significant and lasting impact on the South African timber industry. All of that is owed to Rory and the team that he assembled and so vigorously trained.

We at Rare Woods are all extremely proud of him, we miss him, and we are humbly aware of the legacy that we have been entrusted with. We plan to honour it with the integrity, energy and passion that he valued so dearly.

Thank you for your continuing support of our business.
Regards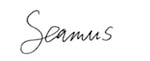 Seamus Harcourt-Wood
Rare Woods SA