Welcome to the Rare Woods South Africa Woodworker Sessions interview series. Here, we hope to discover more about what makes our woodworkers tick, how you became involved in the craft, how and why you build your pieces and maybe learn a few secret techniques and tips along the way!
Our interviewer, a woodworker since the age of 8, Tobias Lochner is no stranger to the workshop. Find out more about him here.
In this issue of The Woodworker Sessions South Africa, we are lucky enough to chat to remarkably creative Riki Adams of Riki Adams Design based in Parow Industria in Cape Town.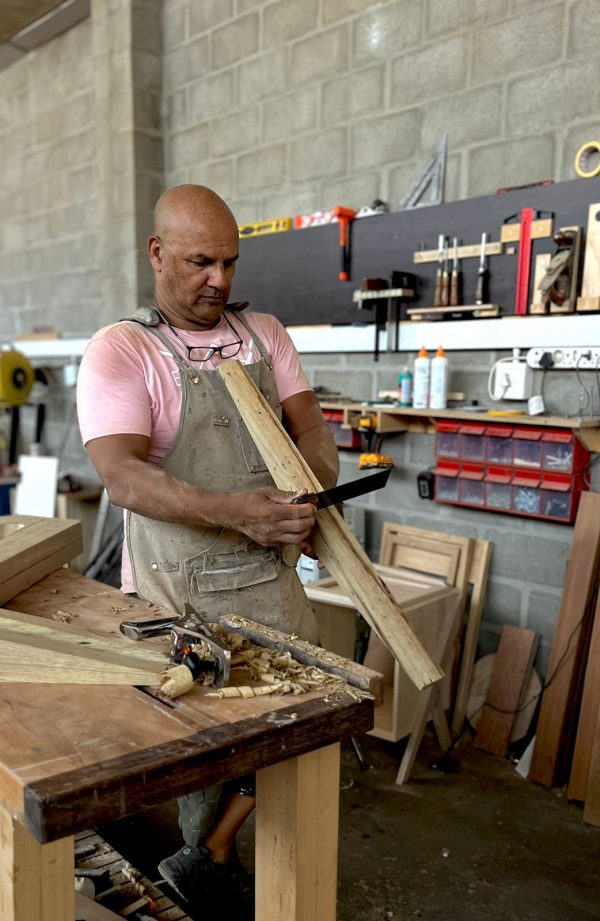 Tobias: Hi Riki. Please could you tell us a bit about yourself, what is/was your career, a little about your family and how you became a woodworker?
Riki: Hi Tobias. Of the numerous successful ventures that I have been involved in, design has always played a significant role.
Some of what I have done and continue to be involved in includes clothing design & manufacture, property development, interior decorating, retail and passionately, furniture design and manufacture.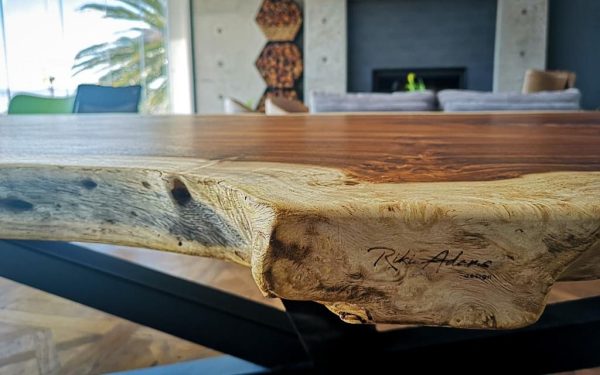 Tobias: How did you get started doing woodwork and how long have you been a woodworker?
Riki: I have been involved in woodworking for over 25 years. It was my interior decorating business that guided me seamlessly into full-time furniture design and manufacturing. At the time, there was no shortage of ideas flowing in from my clientele wanting unique custom pieces and I struggled to find competent hands that could translate these ideas into products of the required level of precision that I have always aspired to. It was at this point that I decided to start manufacturing the pieces myself for my ever-increasing and discerning client base.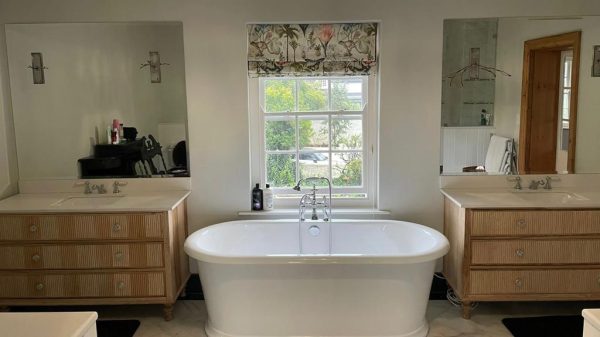 Tobias: What was the first item your ever made and which is your favourite piece? 
Riki: Being poorer than a church mouse at the time, I acquired an old broken hi-fi set. I decided to build a unit to house this prized possession.
I used chipboard and cladded it with Formica. The Formica had little blocks in its design, so I went to greath lengths to ensure that each and every block lined up absolutely perfectly. This unit was all about the "design". I suppose I can say that I had made a media centre, before media centres really existed!
This was my favourite piece. Simple lines and eminently functional, a principle which continues to remain my mantra. The difficulty was to keep the minimalistic look of the piece, whilst ensuring the unit had excellent structural integrity.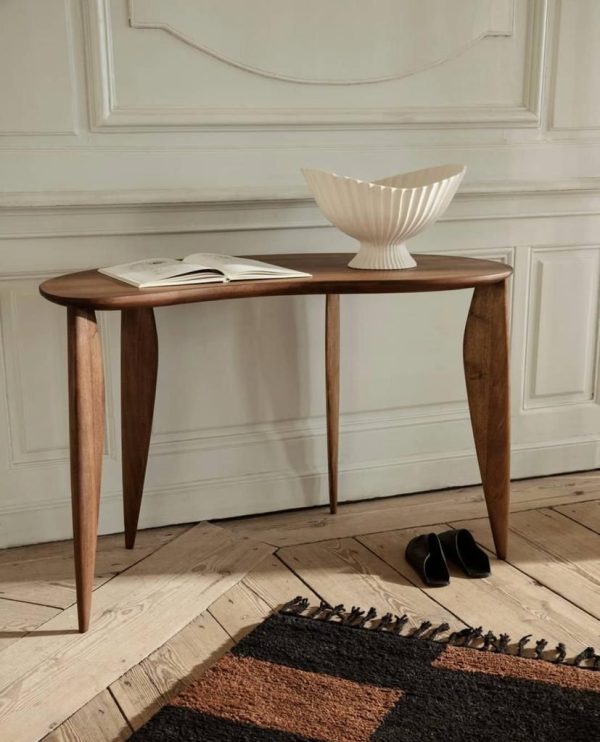 Tobias: Which style of furniture do you enjoy building most?
Riki: Clean lines. Square edges. Minimalistic. To build the impossible until is is ready to be delivered!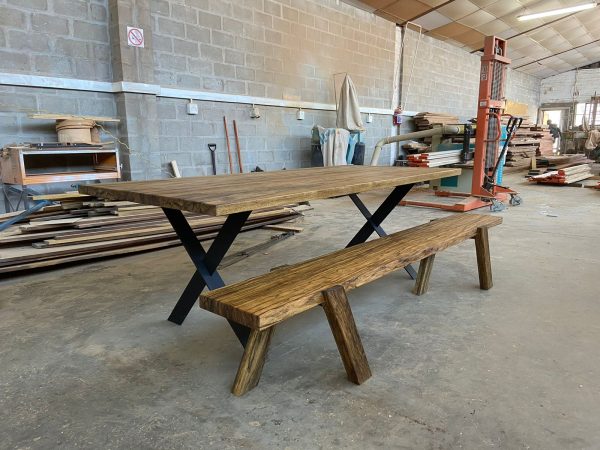 Tobias: Which are your favorite local lumber species and which are your favorite exotics to work with?
Riki: My favourite local wood has to be Wild Olive. The wild and totally unique character of each individual piece is almost a character representation of myself.
As far as exotic species go, I adore Ash. The exquisite grains that flow so perfectly fit wonderfully into the minimalist style of furniture that I so love.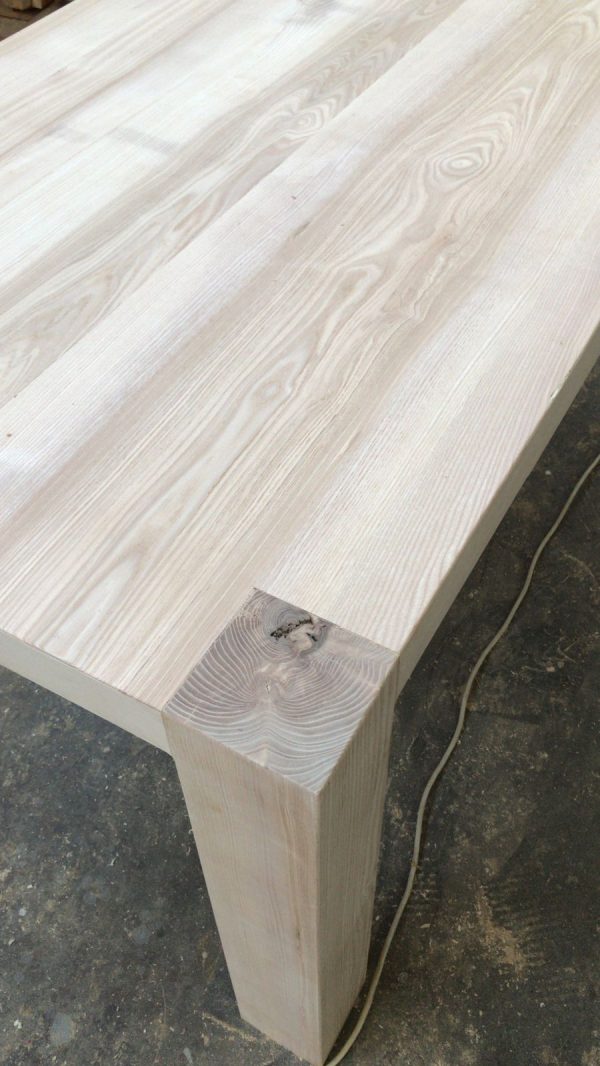 Tobias: Can you list your favorite hand tools and tell us why?
Riki: I really do love all of my tools. Each one has a specific function that I employ to achieve particular results. I view my tools as an extension of my thoughts. I do however have two favourites… My Bridge City Dual Angle Hand Plane that is aesthetically gorgeous and a work of art in itself. It functions as any other quality hand plane, but is just so beautiful to use and admire! The second favourite is my Bridge City Square. Again aesthetically beautiful, sophisticated and artistically rendered perfection.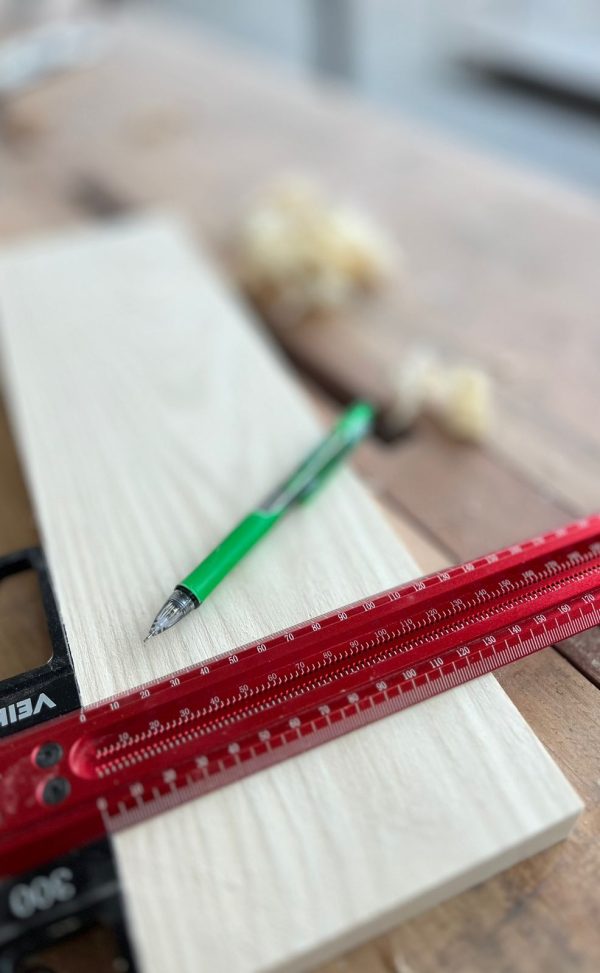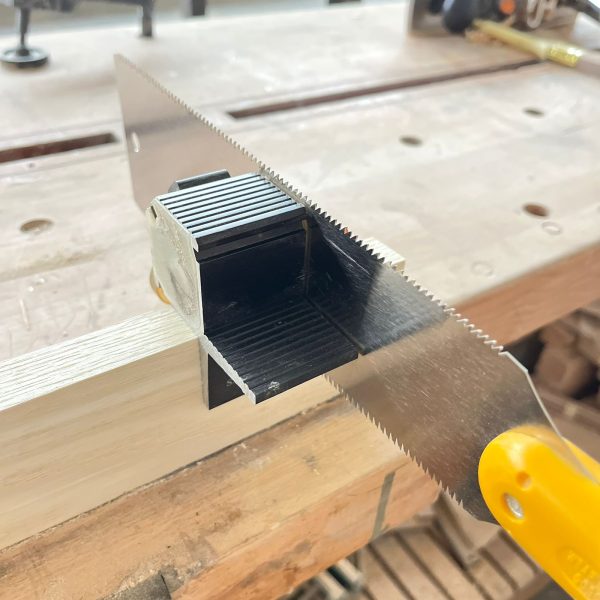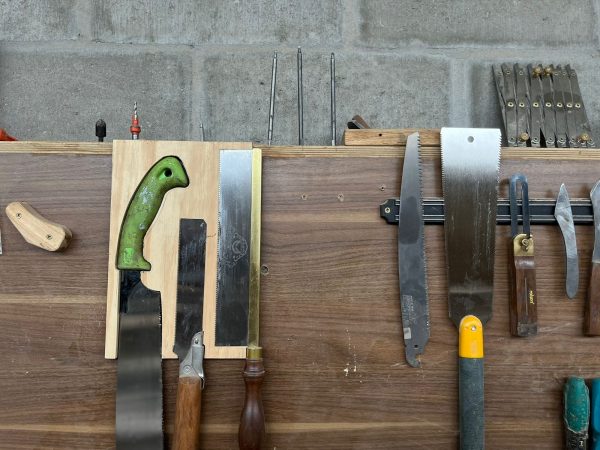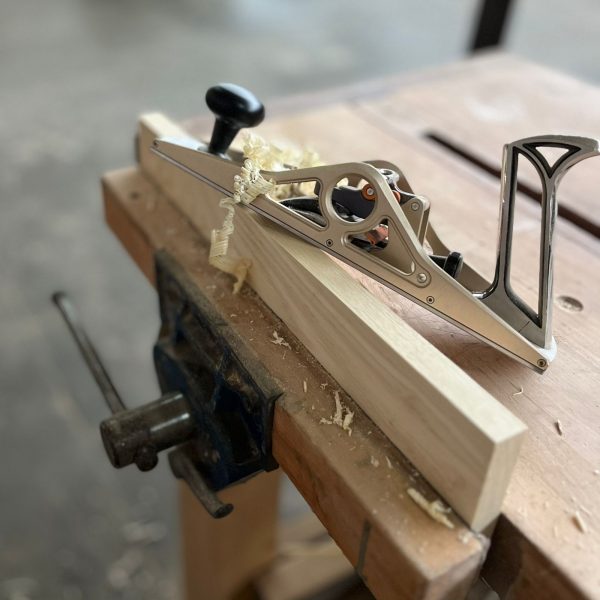 Tobias: Can you list your favorite power tools and machines and tell us why?
Riki: I don't have any favourite power tool or machine. At a push, I would have to say my CNC system. I still get excited watching this machine running and translating my ideas in life!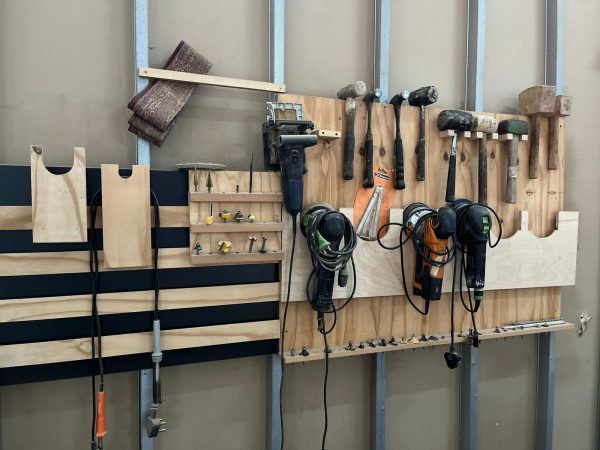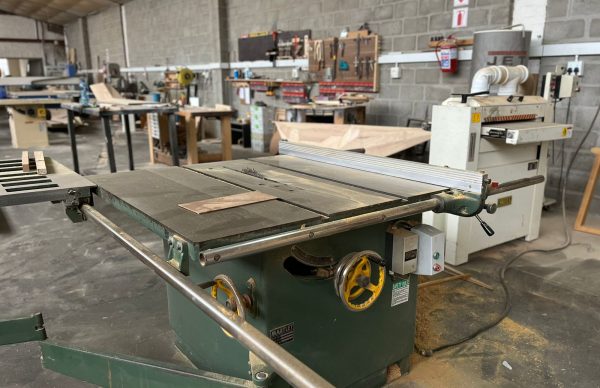 Tobias: What is it about working with wood that you find most enjoyable?
Riki: For me, the challenge of getting the very best out of each individual piece being unique to the project build is a process I adore. I am obsessive about allowing and working with the timber to show it at its best.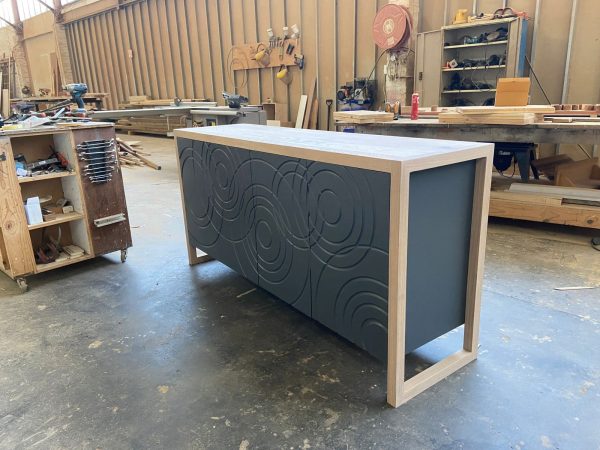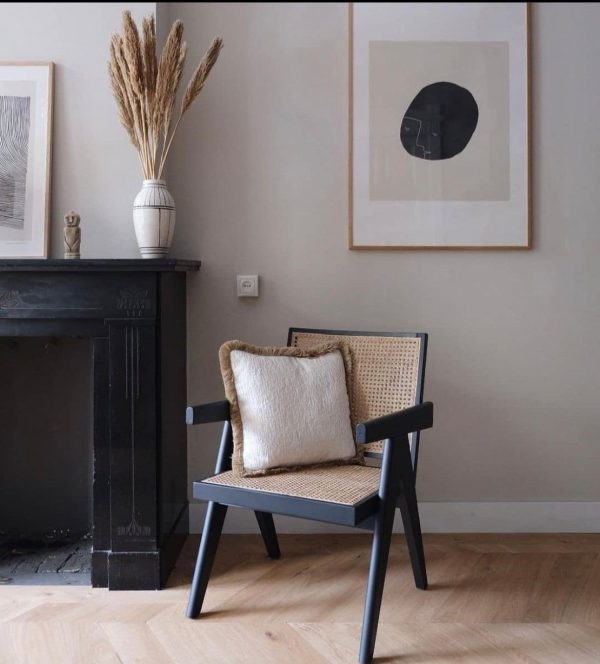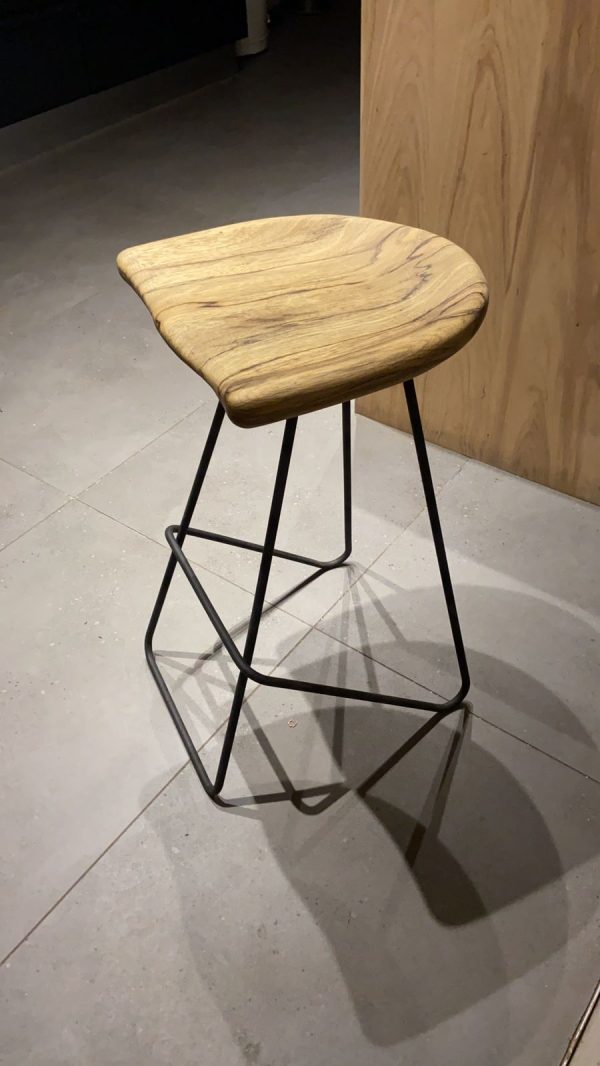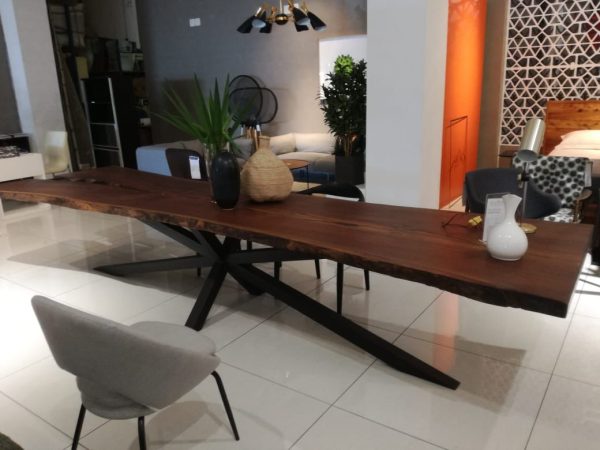 Tobias: What type of workshop do you have and how has it evolved over time and why?
Riki: I started with a factory and it has evolved into a workshop. The process changed from productions runs of products to that which I enjoy the most.  
I now create custom pieces that are entirely influenced by my love for design.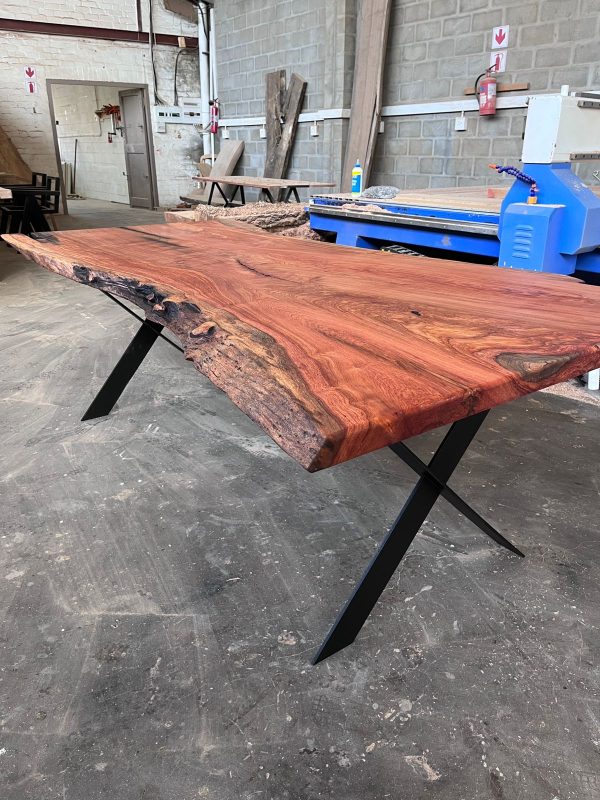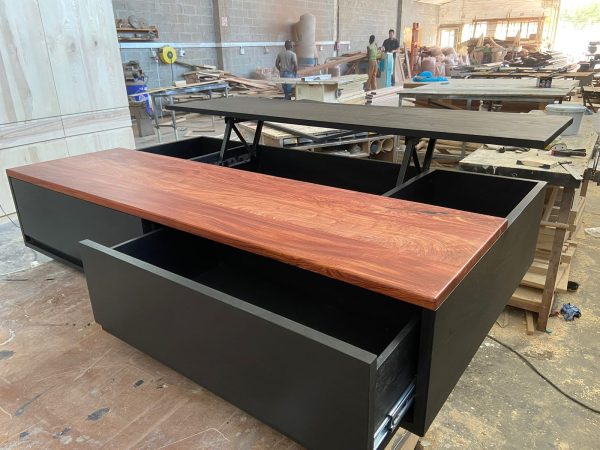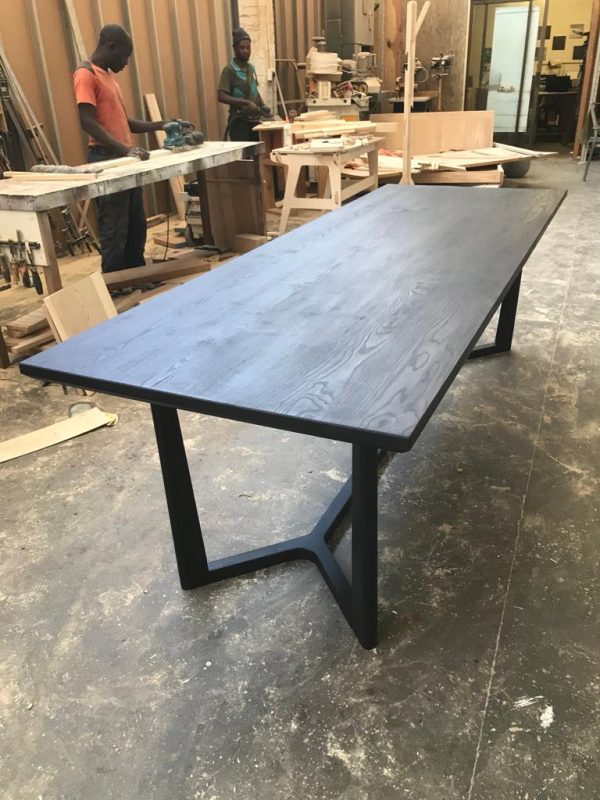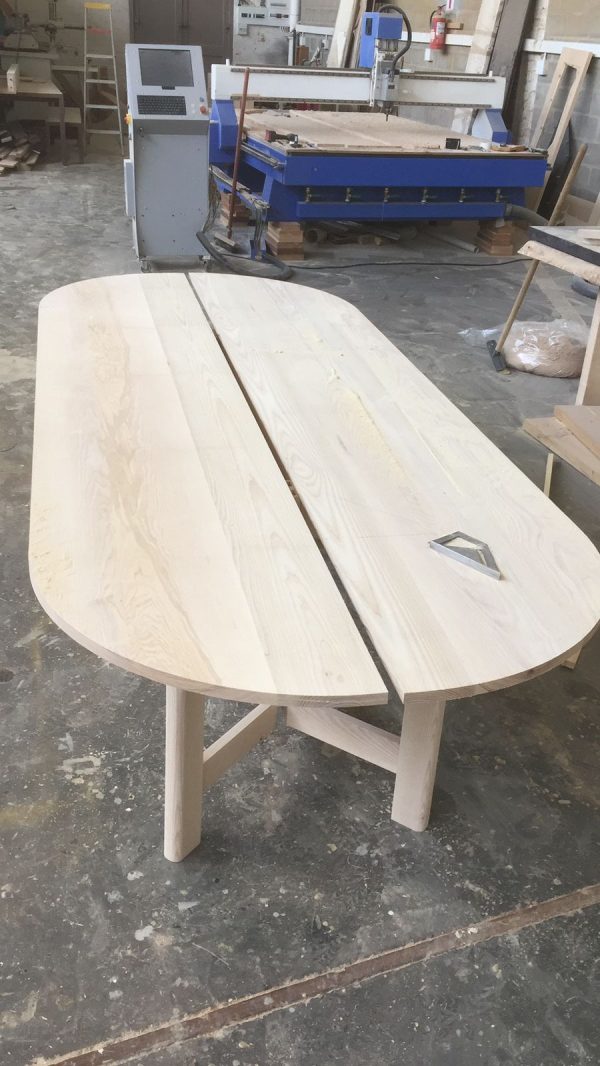 Tobias: What is your clamp line-up and why?
Riki: This is a difficult question to answer. I use a vast array of clamps for each of the different projects that I create. I am rather fortunate to be in the position where I have sufficient of each different type of clamp required for any task at hand.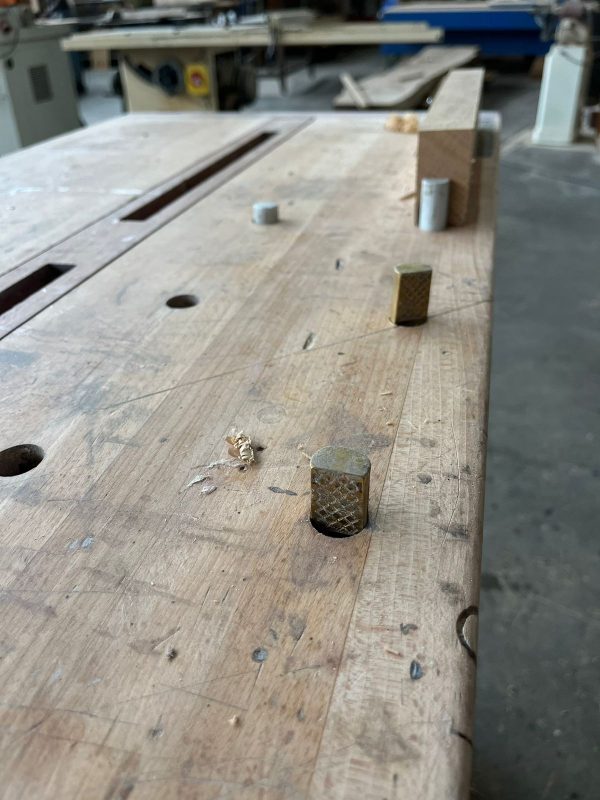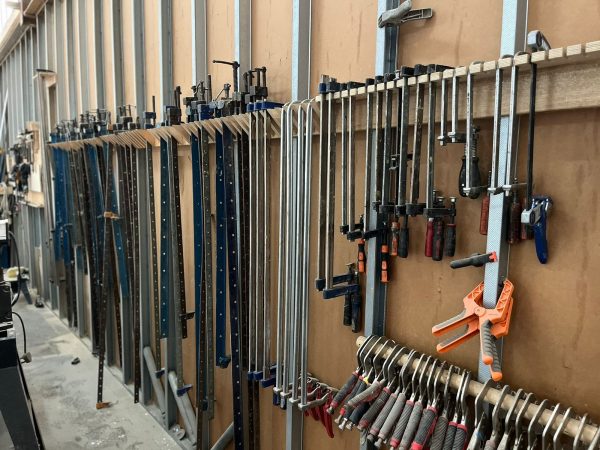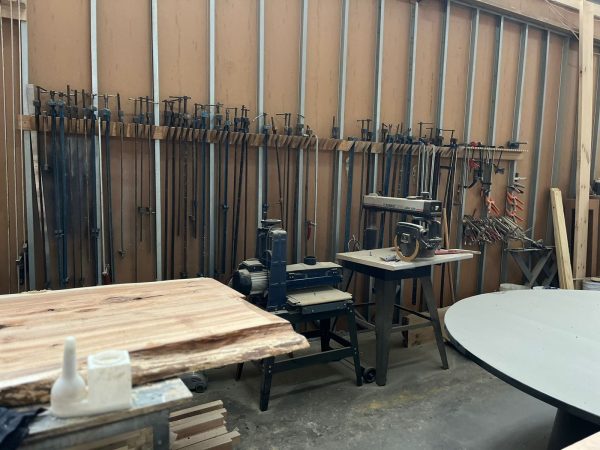 Tobias: Which adhesives and glues do you use and why?
Riki: Each project is totally unique and I select adhesives based on the project complexity, the required open-time, the colour of the adhesive when cured and the efficacy of the specific product to meet various environmental requirements.
Patience in this regard is however, my nemesis! As a result, I tend to find myself predominantly using fast setting adhesives.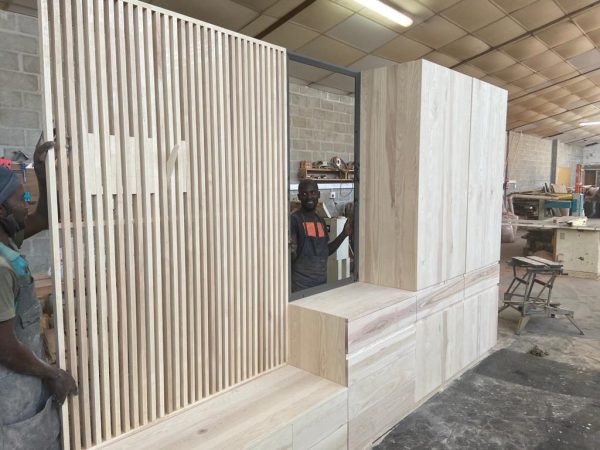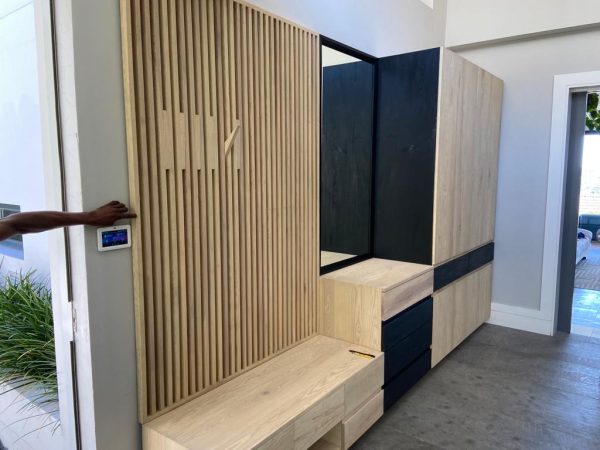 Tobias: Which woods (local & exotic) have you not yet used and why are you interested in building with these species?
Riki: I would absolutely love to try Amara Ebony! If you haven't seen this incredible species, do yourself a favour and take a look at it, Amara Ebony is pure opulence!
Tobias: What and whom are the sources of inspiration for your craft?
Riki: I am heavily influenced by old style Japanese joinery and Nordic pieces. I enjoy designing with their clean lines and minimalistic styling. I believe that a simple expression of the wood's beauty, brings my furniture pieces to life!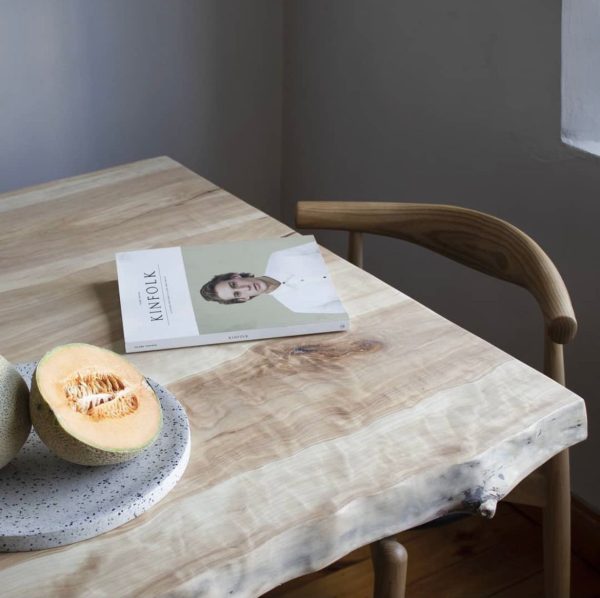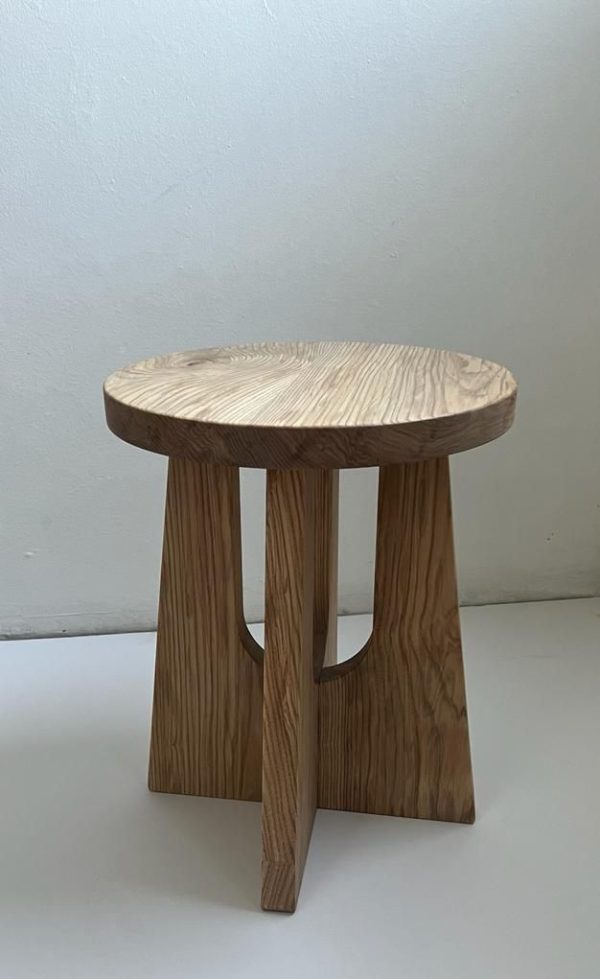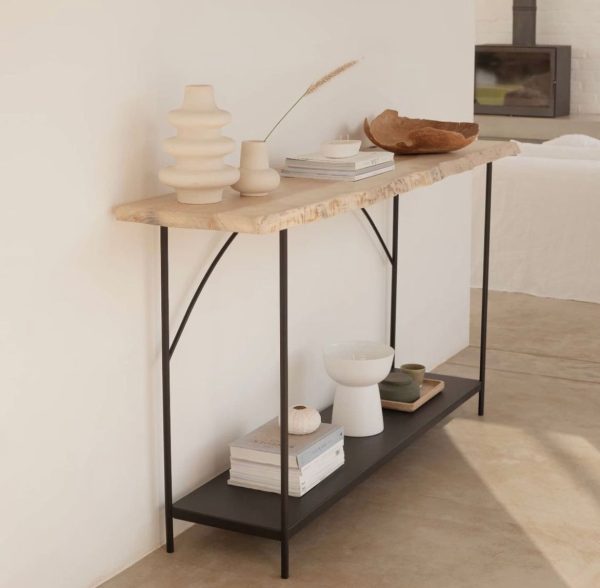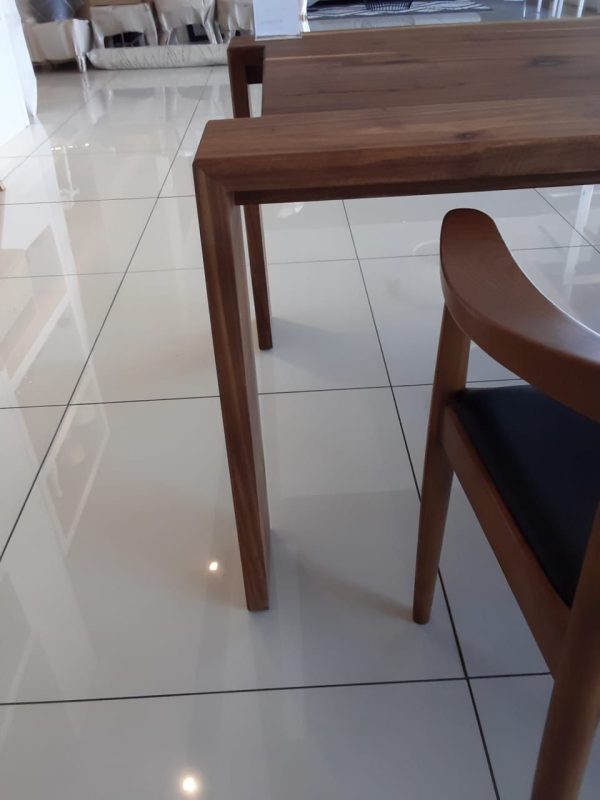 Tobias: How do you design your pieces? Do you use CAD or SketchUp? Do you sketch out by hand?
Riki: I use the old-fashioned method. pencil and paper! I find that this process allows my ideas to flow really easy from brain to hand and onto the paper. Once I have  created and honed the design on paper, I then go to SketchUp and draw the project up. This process allows me to identify any potential problems that might appear and also allows me to ensure that the piece has well designed structural integrity.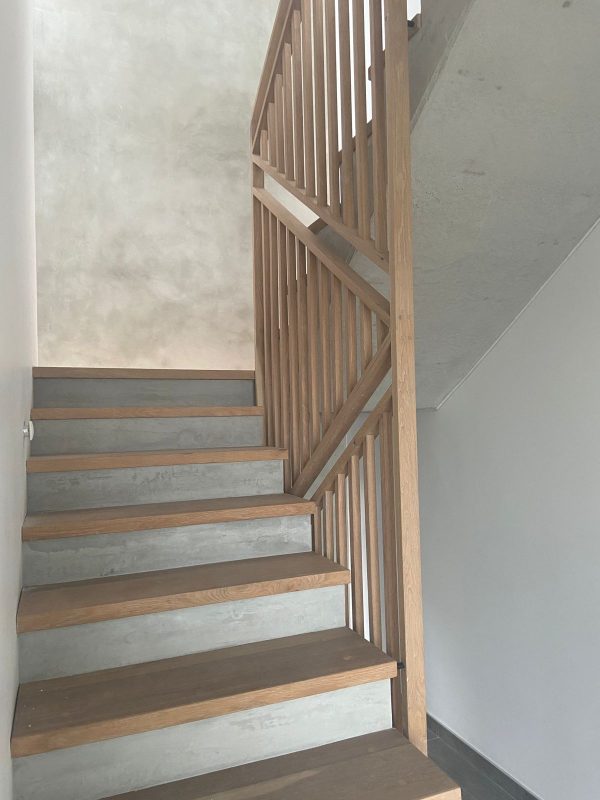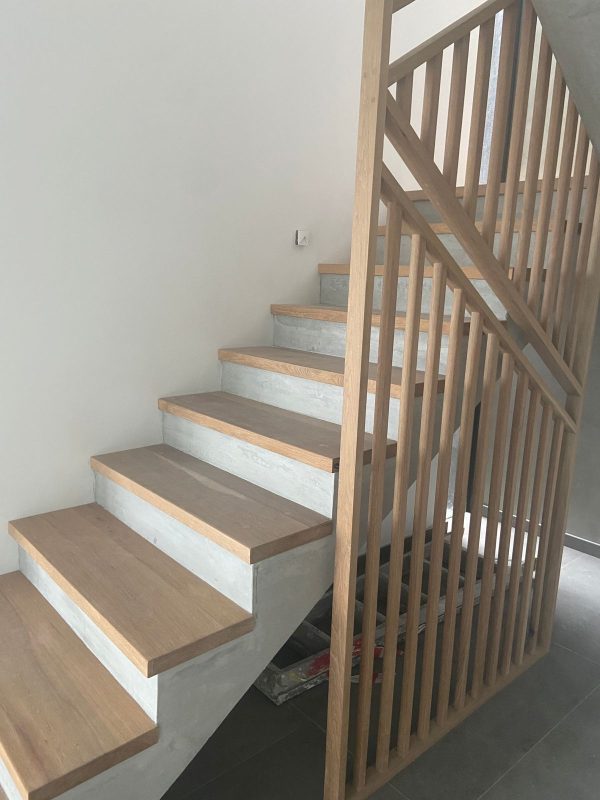 Tobias: What are you finishing regimes, which products do you use and which are your favorite processes?
Riki: My choices for finishes are influenced by the design and functionality of each individual piece, whilst giving obvious consideration to the particular species in hand. One of my current "go-to" finishes is Osmo Top-Oil.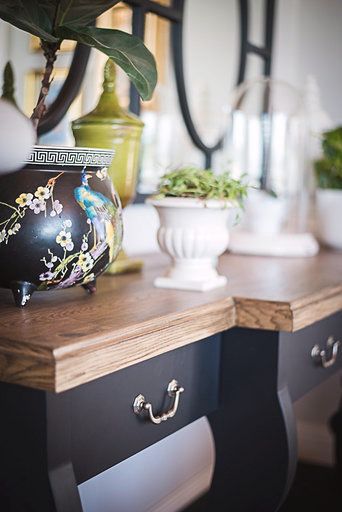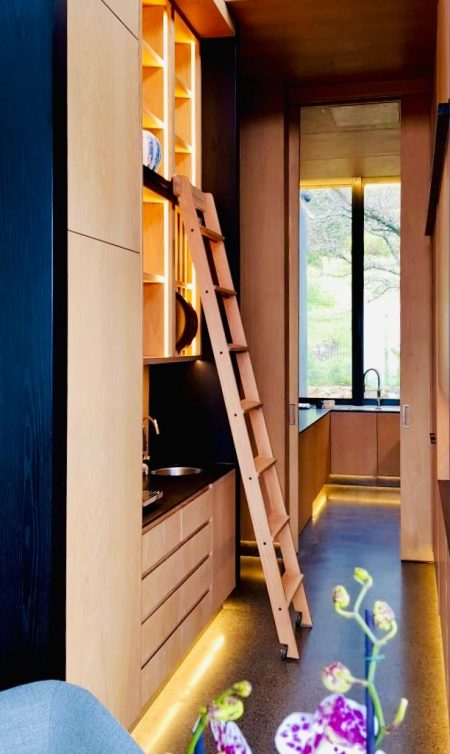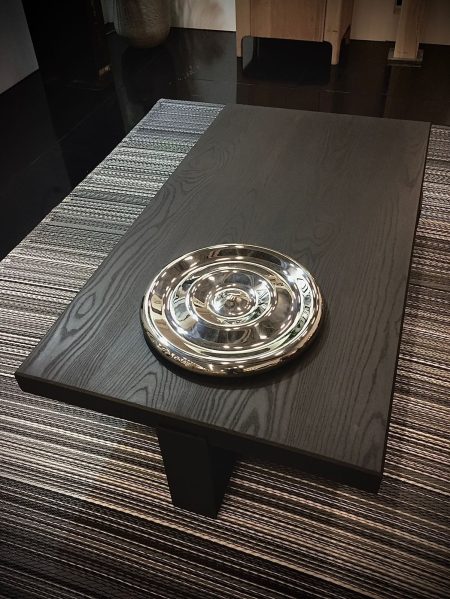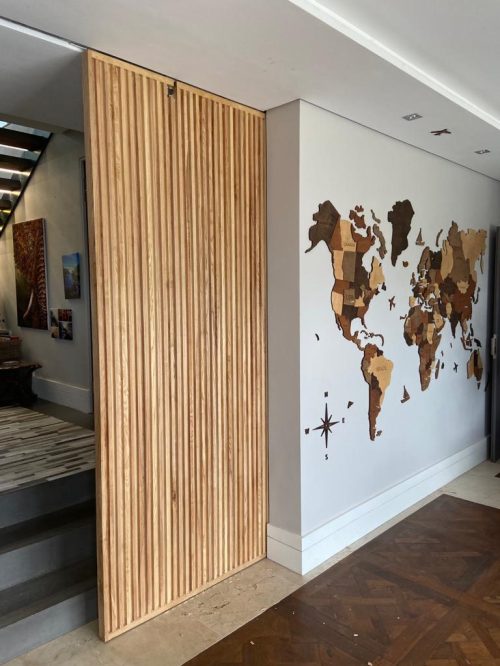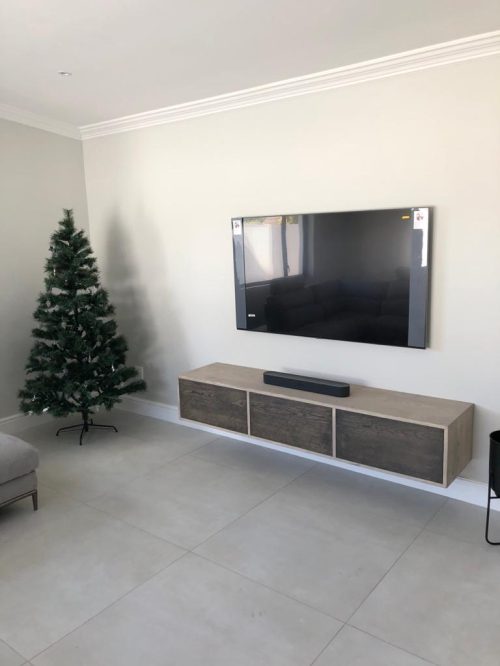 Tobias: Which parts of working with wood do you dislike the most?
Riki: Without any doubt, sanding is the least enjoyable for me. I find it irritatingly tedious and offers none of the woodworking stimulation that I so enjoy. Sanding allows my thoughts to wander where it is best that they don't!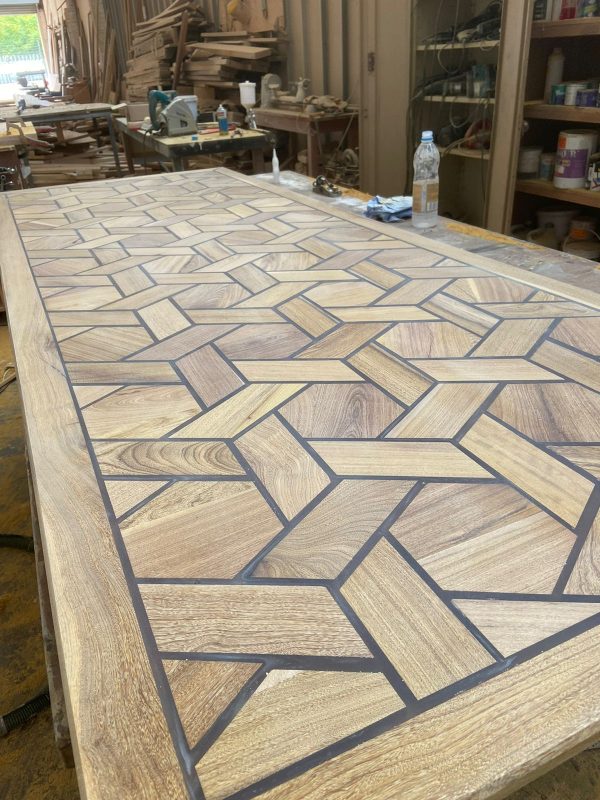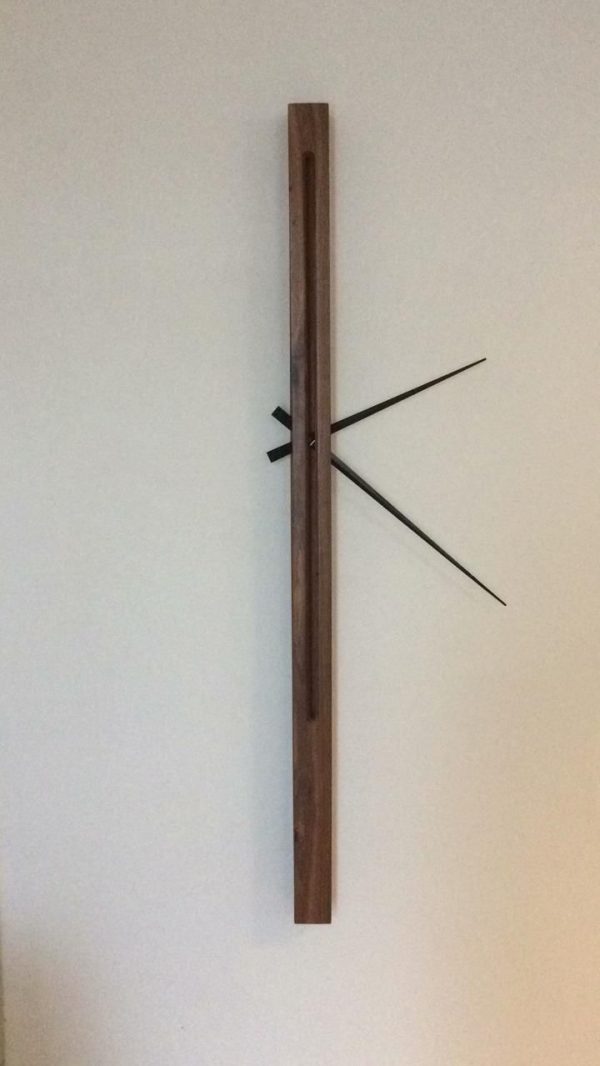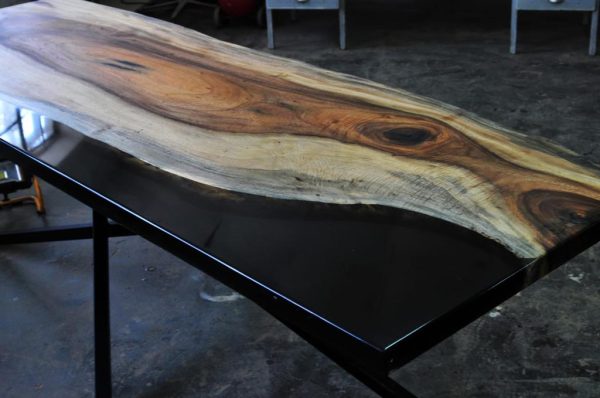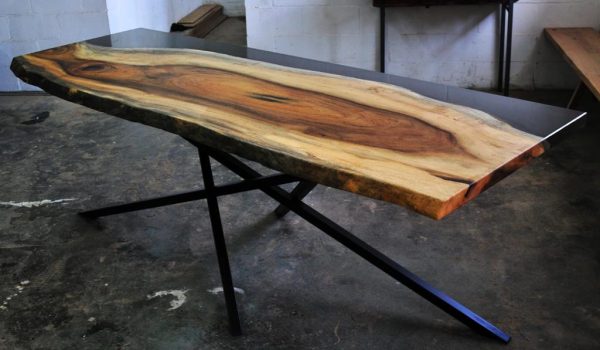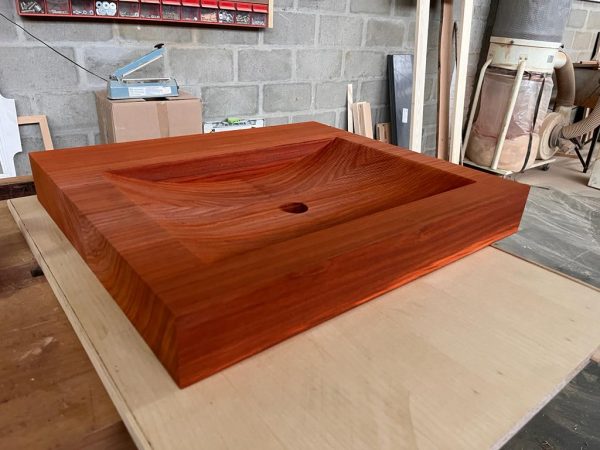 Tobias: Which music do you enjoy listening to whilst working in your shop?
Riki: During my workday, it is generally far too noisy to listen to music! Whilst working alone however, there is nothing like some really good jazz playing in the background. (I humbly thank Miles Davis for many hours of wonderful company).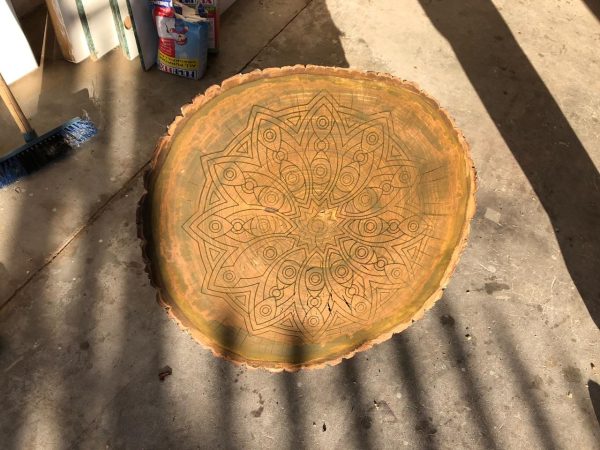 Tobias: What is you tool sharpening regime?
Riki: I have given up on trying to sharpen tools myself. I even went as far as buying a Tormek, but I find that I am far to fussy, wanting precise angles, bevels and micro-bevels. After discovering Kevin Kennedy at Epic Edges in Durbanville, I see absolutely no point in spending my time doing something that he can do to perfection.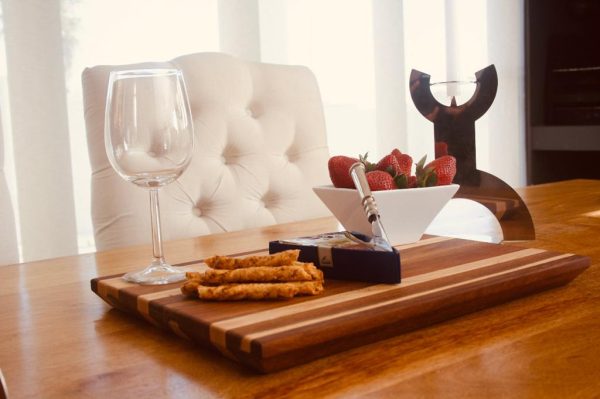 Tobias: What custom jigs or tools have you developed for your woodworking?
Riki: Some time back I made myself a Panto Router system. I get real satisfaction out of using this. That said, with each project being unique, I usually end up making jigs that are used once only.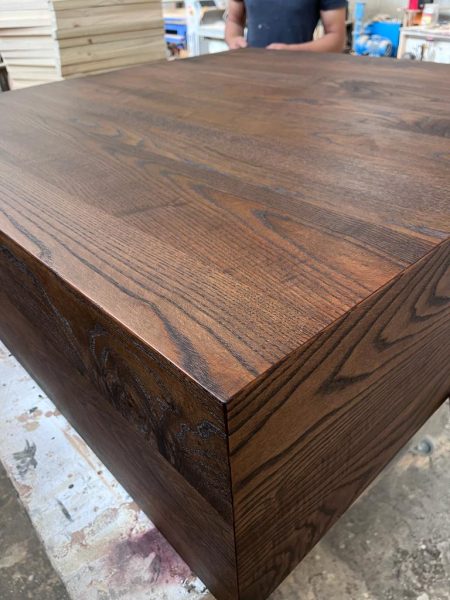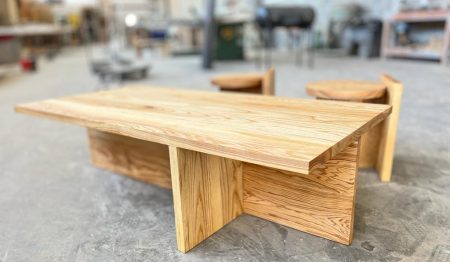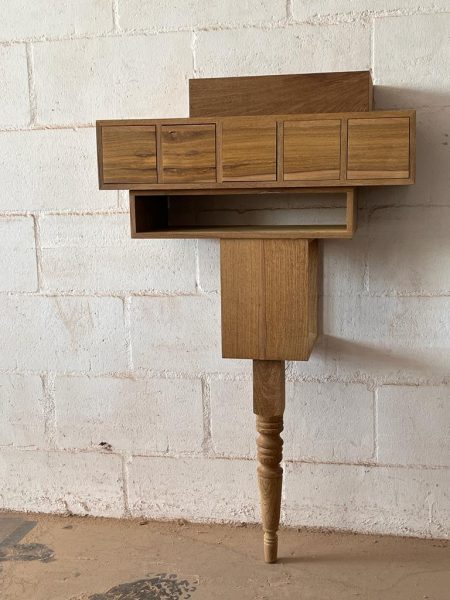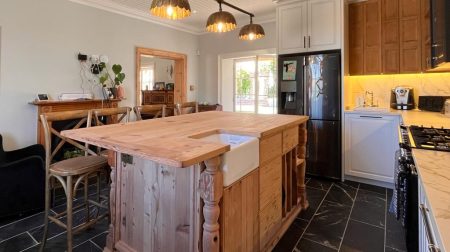 Tobias: What is the next piece you are going to build and why?
Riki: I have an order for 4.2m x 1.4m table. This will be done using American Walnut and black epoxy.  
Large Vacuum Press
Bandsaw: 18″ or larger with a wide carbide tooth blade set to perfection for resawing
Lamello Plate Joiner System
Shooting Plane
Ash
Amara Ebony
Massaranduba
Padauk
Ofram
Makers with whom I would love to spend time
Chris & Shaun of www.foureyesfurniture.com
Kobeomsuk Furniture in South Korea www.kobeomsuk.com
Website: www.rikiadamsdesign.com
Instagram: rikiadamsdesign
Facebook: Riki Adams Design