Believe it or not, we have found a bundle of Brazilian Rosewood (Dalbergia Nigra) which we thought had gone missing. This is probably the last Brazilian we will carry due to stringent export regulations, CITES restrictions etc. The wood was legally harvested many years ago, and we are delighted to be able to offer it to the discerning few who will really appreciate it.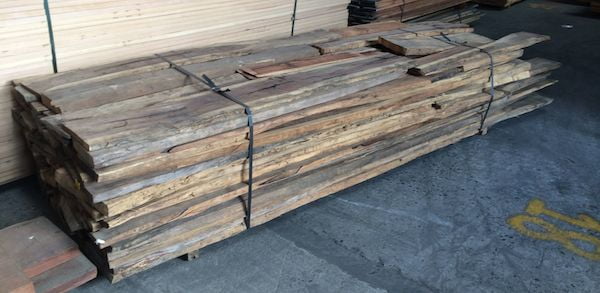 It is hard to believe how valuable this timber is – we estimate this bundle to be worth c. R250,000!
The wood is full of cracks and holes (…otherwise known as 'character'), but the colour has to be seen to be believed. We managed to get some resawn into guitar backs and sides, and have about 30 sets available. Come on all you top luthiers. First come, first served!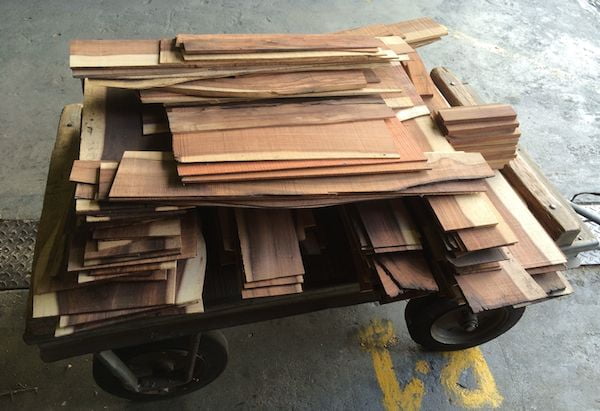 We have managed to extract a number of guitar parts – the pinnacle of the luthier's wish list

We can say with some certainty that won't see this again in South Africa. The rough boards can also be resawn into veneers for a top of the line jewellery box, or something similar. Knife-makers will also find pieces that are perfect for their needs.

…But we'll leave this bit to the experts!

With Brazilian Rosewood guitars selling for prices of many hundreds of thousand rands, this may be the best opportunity you'll get to get your hands on one of the most exclusive species in the timber world.
Read more about this remarkable timber – the rarest of the rare – here.