Hello all, 

Winter may be upon us, along with our old friend load-shedding, but none of it is slowing us down. There has been a lot happening over here at Rare Woods, and it is high time we updated you on some of it!

New arrivals

An enormous amount of timber has come in over the last few months – part of our annual stocking up for the Spring rush. I won't list out the full breakdown of the 1000m3+ of timber received since April, but I did want to briefly highlight three shipments.
From left to right (Note: you can click on any of the thumbnails in this mail to see higher-resolution versions of the pictures):
Japanese Cedar (Cryptomeria japonica): a lovely light and aromatic timber, perfect for external cladding and very reasonably priced. We have got in fixed width stock in excellent lengths
Genuine Brazilian Mahogany (Swietenia macrophylla): we wrote about it in the last newsletter. It has now arrived and looks just as good as we dreamed it would. Attention musos and top furniture makers, you have to come in and see this timber!
Beautiful All Brown Kiaat (Pterocarpus angolensis): we have recently received another 70m3 of high quality All Brown 26 & 50mm stock. Probably the best loads we have seen.

Autumn projects

We use this time of the year to put major effort into a few interesting marketing and housekeeping projects, helping to refresh our facilities and ensure they are constantly engaging and rewarding places to visit. I want to briefly highlight three of projects:


1) Expanded hardwood flooring samples: in addition to the various samples we already had hanging in our showrooms, we have produced 40 new samples – each of a different species, and each in a consistent style – in order to showcase the full range of solid wood flooring that we can supply. 
We have taken high resolution photos of each of these samples and are producing a photobook detailing each of them. These resources – the physical samples, the digital image files, and the full photobooks – are available to all of our customers, and particularly specifiers and flooring professionals to use to support their own marketing activities.


2) Expanded Meranti offering: Our quality and range of stockholding of Meranti (300m3+) across 18 standard sizes is enormously popular, particularly amongst our joinery clients.
Recognising that, we have now invested in an expanded racking system (increased from 40 to 85 racks) which enables us to carry an even more comprehensive range of sizes, off the rack, in 6 different lengths, saving you on waste. Along with recently reduced pricing, we believe that this means we have the most compelling Meranti offering in the market for selected jobs and loose pieces.


3) Unusual Oregon finishes:

We all know and love Oregon. It is wonderfully warm and inviting and an intrinsic part of the 'Cape cottage' look. However, in its classic form it does not always fit with modern design tastes, so we set off to create a couple of different looks that showcase it in a very different and modern light. 
We tried two methods:
The first was a light lime-washing. We used the "Lime White" Woodwash from Harlequin Paints. This resulted in a beautiful fresh and clean 'beach house' look that is so popular (both on the coast and inland!)
The second is known as "Shou Sugi Ban" – a traditional Japanese technique for treating timber by charring it. This improves durability and gives a rich and textured look. To create this look, we took a blowtorch to the outside of some 1 inch Clear grade Oregon, brushed it with a wire brush to remove any excess charred material, and then applied a light oil. We have totally fallen in love with the results and hope you will too. In particular, it would make a brilliant cladding option. The same technique is often used with various cedars – particularly Japanese Cedar (a.k.a. Sugi) and Western Red Cedar, but Oregon should be a more robust, yet cost-effective alternative.
Come and look at these samples in our showrooms in Epping and Knysna and consider Oregon in a whole new light!


A highlight from my trip to China

I embarked on my first ever trip to China in May, mainly to (with luck!) develop a new market for some of our most exotic and unusual stock (Kingwood, Tulipwood, Ebony, Pink Ivory etc. etc.)

The trip was full of the usual set of observations about how huge and dynamic a market it is. I will happily bore you with those, but this is not the time. I can offer you one little treat from that trip though – a couple of pics of some breathtaking "Waterfall" Bubinga tops. This highly figured variant of Bubinga is extremely highly prized in China, and was apparently selling for prices around the R2 million / m3 mark (!!!!), so much as we would have liked to stock some, unfortunately all I could bring back was the photos. We do have plenty of 'normal' Bubinga though…
Wow wow wow wow wow…. Eye-watering stuff, isn't it??


And finally: Machinery sales

As a final note, I would like to announce a big clearance sale of all of our stock of used woodworking machinery and a couple of spare forklifts. We have literally hundreds of machines that are taking up valuable space that we now need for additional timber storage, so will consider any reasonable offers. 

Please make contact if you would like a copy of our latest machinery stock list and feel free to make us an offer on anything that interests you – EVERYTHING MUST GO! 

All the very best and hope to see you soon.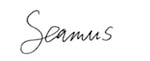 Seamus Harcourt-Wood
Rare Woods SA