Hello all 
Well, the summer season is drawing to a close and some may argue that it was sillier than usual, what with cabinet reshuffles and the resultant (and ongoing) currency mayhem.
After a nerve-wracking year end break it has been a relief to see the world return somewhat to normal in the new year and business continues. Thankfully the rand seems to have recovered somewhat (depending on what day you read this!) and long may that continue – as a largely import-driven business we feel these shocks acutely and have huge sympathy for customers who have to deal with the resultant pricing fallout.
If the rand recovery is sustained, we hope to offer some price reductions on imported species, but in the meantime we have other good news to impart…
The 'treasure chest' shipment
January saw the arrival of one of the most exciting shipments we have received in ages – a mixed bag of treasures from our US operation, which had been carefully pulled together by Rory and his team over there.
(as always, click on any of the images to enlarge)
 The curiosities included:
Lots of Macassar Ebony, Gabon Ebony and African Blackwood
Stunning Curly Maple turning blanks
Black Oak and Blister Maple mantles
Cerejeira and Mahogany crotches
Some breathtaking Bocote
This should be very exciting news for fans of decorative species and we look forward to walking you through the list when you next visit us.
New racks
On an operational level, we have embarked on an ambitious project to replace all of our existing timber racking in Cape Town with a new steel arrangement. The timber structure has served us extremely well over the years, but is now showing its age.
Besides looking very smart, the new racks are also giving us an opportunity to move some items around and update the layout to better reflect current tastes and fashions, so should make your selection process even smoother.
Please also let us know if you are interested in a bargain purchase of some well seasoned Karri as we dismantle the old racks.
Spotlight on two special timbers:
Mulanje / Clanwilliam / Cedarberg Cedar
Malawian or Mulanje Cedar (Widdringtonia whytei, actually a Cypress) is is very closely related to the Clanwilliam Cedar (Widdringtonia wallichii) that gave the spectacular Cedarberg its name.
Clanwilliam Cedar has legendary properties – it is basically borer proof and decay proof and polishes to a fine finish. As a result it was used for everything from shipbuilding to fine furniture, to telegraph poles. Having been heavily exploited in the 1800s, harvesting has now been banned for over 100 years and remaining population will continue to be fiercely protected.
Mulanje Cedar shares the exceptional characteristics of its Cedarberg cousin. It is Malawi's national tree, and is also now intensely protected with all commercial logging activity having ceased about 10 years ago.  The forests are recovering under the stewardship of the Mulanje Mountain Conservation Trust and at some point limited amounts may begin to be harvested again.
In the meantime we cherish the small amount of stock we still hold, which was felled around 20 years ago. For people looking to do accurate restoration work or to do something special with a unique and exciting timber, it is a very valuable resource indeed.
Spanish cedar
Another lesser-known species that is a cedar by name but not by true botanical nature is Spanish Cedar (Cedrela odorata). This species is native to Central and South America, where is trade is (rightfully) tightly controlled, but is also widely grown on plantations, including in West Africa, and it is these sustainable-managed plantations that our stock originates from.
Traditionally used to make cigar humidors, it has a pleasant cedar-like odour that make it's a great choice for drawer and cabinet liners. Being relatively light in weight, but with great durability and weathering capabilities, it is also widely used for exterior paneling, cladding and trimming overseas. It is definitely under-utilised in the South African market though.

Spanish Cedar can be used in range of applications including external shutters and cladding
and – classically – a huge walk-in humidor
Spanish Cedar is actually more closely related to the mahoganies, and has the characteristic lovely straight grain, moderate natural lustre and even colouring of a mahogany. With reasonable pricing – similar to African Mahogany – and good widths and lengths in stock, we urge you to take a look at it if you wish to consider something a little different for your or your client's project.
We will soon be displaying a panel of shiplap cladding in our Cape Town and Knysna showrooms, to allow you to appreciate the timber in finished form.
Some other shipments of note
Keeping you informed of a few recent and upcoming shipments, we have recently received or are receiving the following…
Ash 76mm: Difficult to source and often in short supply as a result, we had run out for a number of weeks and so are extremely pleased to have received new stock last week
Zim Teak 38 & 50mm: We received a really nice shipment of thicker Zim Teak late last year, which we have been diligently drying. That stock is now out of the kilns and ready for you!
Boire 50mm: Another difficult timber to source, we leapt at the opportunity when we were offered a container of 50mm stock that will really complement our good stocks of 26mm. Expected April.
Huge oak beams: in April we are expecting another shipment of large rough sawn beams (mix of 200×200, 200×300 & 300×300 cross sections, lengths of 4-6m).  These are enormous pieces of timber just crying out to be used for something ambitious!
Finally, some recommended online viewing for you…
As a final thought, I wanted to share a site with a series of videos that we have been enjoying. Tommy Macdonald is a US-based woodworking enthusiast and has a great online series running called "Rough Cut".
With beautiful projects and helpful tips and techniques being imparted by woodworking masters, this is a lovely show to inspire the home woodworker and professional alike. Hopefully you can carve some time out to enjoy an episode or two.
All the best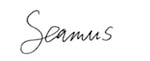 Seamus Harcourt-Wood
Rare Woods SA