Hello all

Welcome to another newsletter, filled with an eclectic mix of treasures from our stockholding of 150+ species and thousands of cubic metres of wood.

With us entering the traditional busy season from now until the year-end break, the temptation is to focus on our fantastic offering in the major species (Oak, Ash, Meranti, Balau and the likes), but to do that would be to miss out on the enormous variety and excitement of the more unusual. So, without further ado….


A special find: Spalted Bubinga

This was literally a case of finding buried treasure… Nestled at the back of one of the stacks of timber in a far flung corner of a warehouse were four bundles of Bubinga planks – labeled "B Grade" – and long forgotten as the final remnants of a sawmilling exercise we did with large logs imported back in 2004. These planks were the cuttings that had a mix of heart and sap – a less desirable combination at the time – and thus stored away to be ignored.

That is until now. Last week, on a whim, we decided to pull out 10 planks off the top and plane them up and what we found was stunning.

The spalting mainly affects the sapwood and produces beautiful pronounced patterns
At some point shortly after milling, the planks came into contact with moisture, and over time the conditions have been right such that they have developed extensive spalting – the infection with certain fungi, that produces a highly prized decorative effect (you can read more about spalting – and perhaps how to run your own spalting experiment –  at this excellent site).

The first few planks sold within minutes of being put on display, and we are confident that the rest will too. We have about 9m3 available, of which around 15-20% is spalted. While some of this stock will be exported to our operations in the USA  – where it is bound to be a hit with our strong customer base of guitar makers – we will be making the majority of it available for purchase here in South Africa. The non-spalted material is also available at a bargain basement price and would make stunning interior wall cladding.


Quick focus on: Parana Pine

Parana Pine (Araucaria angustifolia) is a revered softwood from Parana state in Brazil. Although not a true pine, it is coniferous and its unusual pattern of branches give the tree a striking, almost prehistoric look.

(L) Parana pines growing in Brazil, and (R) the beautiful timber they produce
Habitat encroachment from agriculture and human settlements, as well as the harvesting of its nuts for food, have seen populations drop significantly and it is now rightfully a protected species. As is often the case, agriculture has been a key threat, but great progress is now being made in encouraging farmers to grow plantations of the trees, with revenues coming from environmental credits. 

We have about 20m3 of the timber in stock, in excellent widths and lengths, from shipments received many years ago.  With its subtle pale figure it can make a very attractive floor and has also been widely used for cabinetry. 


Huge Oak beams

A few months back we imported a shipment of French Oak beams in some incredible dimensions. Cross section sizes are 150x250mm, 200×200, 200×300, and the truly monumental 300×300. With lengths up to 5-6 metres these are serious chunks of wood!

At 300mm x 300mm x 5.5m, the biggest of these beams weigh in at around half a ton!
They would make a warm, rustic and majestic option for benches, mantlepieces, exposed trusses, or whatever else your imagination can conjure up.


Yellowwood slabs

While we are on the subject of magnificent pieces of wood, we have recently received a small number of dining table-sized Yellowwood slabs. With Yellowwood harvesting being strictly controlled – usually restricted to naturally dying trees – it is extremely rare for pieces of this size to come to market.

Some of the most perfect pieces we have ever seen….
The slabs in question are all 3.7m long, with widths up to 1 metre and are some of the most flawless pieces we have seen. Again, please make contact if this is of interest – they are selling fast!


Our mixed indigenous timber: still an (affordable) treasure trove

Staying on the theme of indigenous species, we'd like to remind you of a fantastic deal that we have been offering for some time. Specifically, we still have around 70m3 of mixed indigenous timber (including Assegaai, Kershout, White Pear, Witels and others) that was purchased at the Knysna auctions over 20 years ago and milled at the time.

It may not look like much initially….               ….but it sure scrubs up well
Although weather-beaten and of mixed quality, much of this is still magnificent hardwood timber, and is available for sale by the ton at prices well below that of industrial grade pine!

We have had a number of customers that have recently completed beautiful projects using this timber resource, and we would love for you too to be one of them.


Wood Warehouse: An Aladdin's cave for the smaller user

We recently took to our Facebook page to remind people that our offcuts operation, Wood Warehouse, welcomes all comers on Mondays, Wednesdays, Fridays, and the first Saturday of each month, and specialises in selling smaller pieces to hobbyists, often for just a few rand.

You can see that post here, and don't forget to like our Facebook page if you want to get some regular interesting tidbits in your daily feed.


And finally, part 1…. A video: the Nakashima legend continues
Many of you will know of George Nakashima – a hugely influential figure in the world of wooden furniture. This delightful short video covers some of his strong ethos, and the fine tradition being carried forward by his daughter, Mira.

Should you wish to make your own piece of Nakashima-inspired furniture, we have a wide variety of live-edged timber (a style that he particularly championed), including some beautiful 80mm American Walnut.


And finally, part 2….. Book recommendation: Southern African Wood (Stephanie Dyer,  Barry James, Danielle James / ISBN 978-1-920217-58-7)
 
Recently we were delighted to receive our order of a few copies of this excellent book. The team have done a brilliant job of bringing to life, in full colour and with personal experiences from a wide range of woodworkers, the breadth of Southern Africa's wood species. It is a lovely, engaging work. If you have a passion for our many local species, it is well worth getting your hands on a copy here.

Thanks for taking the time to catch up with our news and hope to see you soon.

Regards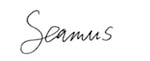 Seamus Harcourt-Wood
Rare Woods SA