Perhaps unsurprisingly, we are enormous fans of timber cladding as an architectural feature.
There is something about weathering timber that connects directly to the heart and speaks to the human spirit: Wearing age and life scars proudly, battered but unbowed, resolute, dignified and graceful against the challenges of the changing seasons and the onslaught of time. Not seeking to be 'forever young', but rather to soak up life in all its seasons, and wear it as a living map of the passage of time.
You can tell that our new mini project stirred up some real passions….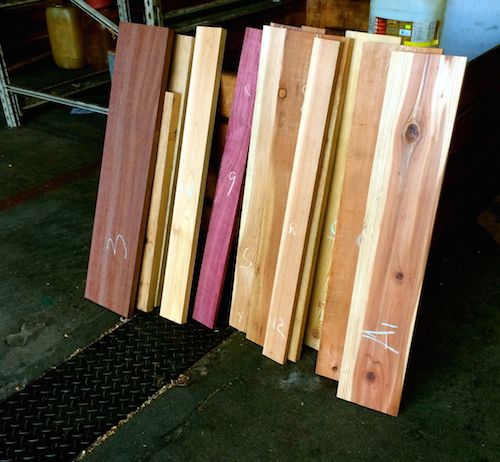 We cut a selection of 18 samples across seven different species to make our display
We are proud to offer a wide range of timbers that are highly appropriate for decorative cladding – some relatively common, others far more unusual. Whether it be the warm majesty of Western Red Cedar, the ruggedness of local Redwood, the extreme hardiness of Siberian Larch, or the incredible density and strength of Ekki from West Africa, we are sure there will be something here to inspire you.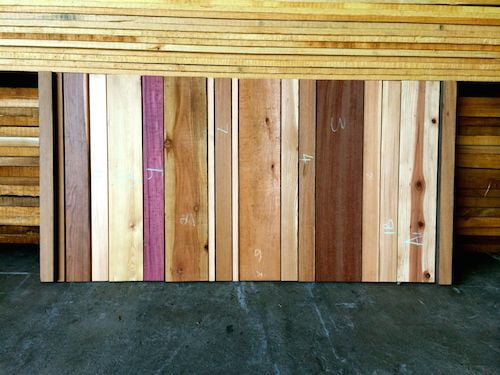 These were then attached to a frame, in a stunning display of different textures and colours


This display will allow you to join us in watching the progress as the timbers stand their ground against the notorious Cape weather. We will also be erecting an equivalent one indoors, allowing you to compare the progression between sheltered and exposed environments. Inside we will also be displaying pictures of a number of exciting cladding projects where our timbers have been used.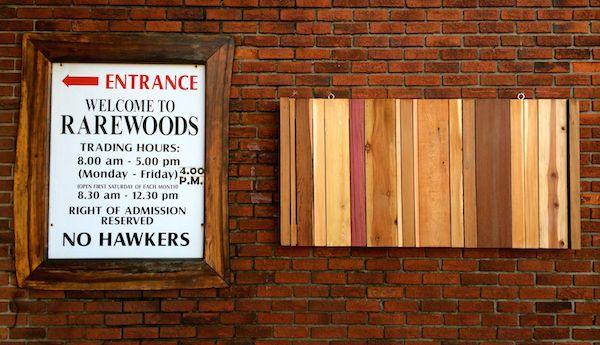 The resultant piece of fine art proudly adorns the front wall of our facility in Epping, Cape Town
Please contact us to enquire about any of the timbers on display and let us assist you in putting together an exciting project of your own.
But before you do that, see how many of the following timbers you can identify:
Western Red Cedar
Siberian Larch
Zim Teak
Purpleheart
Ekki
Redwood
Balau