East Indian Rosewood|Indian Rosewood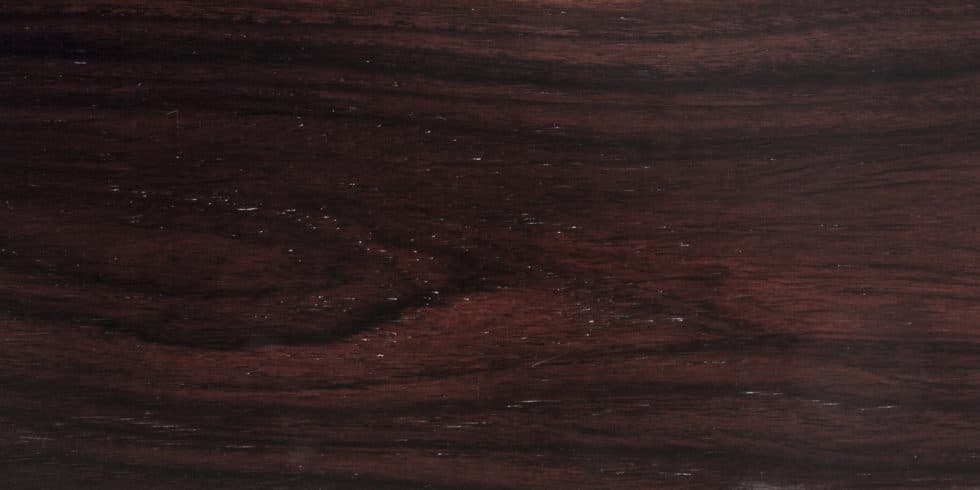 East Indian Rosewood can vary greatly in color. Although its base color is mostly always brown, the shades can range from golden brown to purplish or dark reddish brown. Secondary colors are often present. The wood's colors will darken with continued UV exposure. East Indian Rosewood is generally less dense than most other rosewoods. Its grains are typically interlocked (although they can be irregular or straight), which can make it difficult to work. Care must be taken when finishing the wood, as it is not uncommon for the wood's natural resins to impose if it is not first sealed. It has a medium texture.
Since the exportation ban on Brazilian Rosewood, more than twenty years ago, it has become a popular substitute with corporate guitar manufacturers (electric and acoustic, alike) — due in large part to its historically steady supply and relatively low cost (compared with other Dalbergia's). By comparison to Brazilian Rosewood, its pores are smaller, but it is also a very durable wood that's not overly susceptible to bug damage/infestation and it is considered stable after drying.
Don't confuse this species with Sissoo (Dalbergia sissoo) which can also be referred to as¬† "Indian Rosewood" in certain locales. It is believed that Sonokeling: a true Dalbergia indigenous to Indonesia — where it is also known as "Jacaranda" is also Dalbergia latifolia, however tree farmers in Indonesia are not in agreement with this assessment. Our research into Indonesia and the cultivation of rosewood trees there revealed that back in the 1700's, while the Indonesian islands were considered a colony of Holland, Dutch merchant colonists transplanted two major Dalbergia's to Indonesia: Dalbergia Nigra (Brazilian Rosewood), from Brazil, and Dalbergia sissoo (Indian Rosewood), from India.¬† This could well be a botanical mystery worthy of further investigation for the detail oriented student of the Dalbergia genus.
Listed in CITES Appendix II — part of the Dalbergia -genus worldwide exportation ban — and is classified as "Vulenerable" on the IUCN Red List of Threatened Species.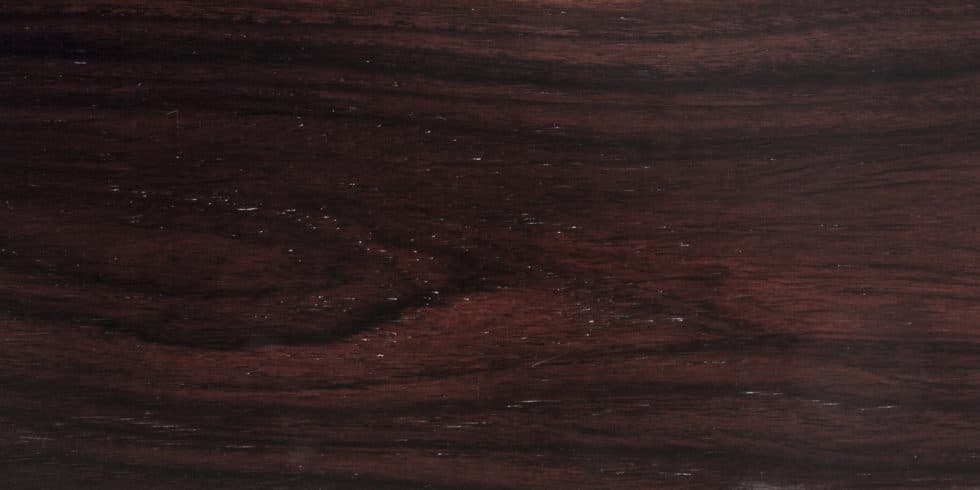 | | |
| --- | --- |
| Main Color Group | Variegated |
| Grain Pattern | Pronounced |
| Avg Dry Weight - LB/FT3 | 52 |
| Avg Dry Weight - KG/M3 | 830 |
| Janka Hardness - LBF | 2440 |
| Janka Hardness - N | 10870 |
"Roasting" Flame Birch involves gradually heating the wood up to temperatures of greater than 160 degrees celcius in special heat chambers made of stainless steel under anoxic conditions. The heat removes organic compounds from the wood cells, changing both the physical and chemical make-up of the wood. The process is natural and chemical free. It darkens the wood to a beautiful rich chocolatey brown color whilst still showing the gorgeous grain and figure of the underlying wood.
The thermally modified wood is more dimensionally stable, but the process does reduce bending strength and make the wood a little more brittle. This makes it chip a little easier than the un-modified lumber. The brittleness makes it less suitable for intricate cabinetry, but it is still an excellent choice for less intricate items such as floors, tops, panels, cladding etc.
Extra care needs to be taken when finishing thermally modified wood, as the "bone dry" wood has a tendency to "suck in" much of what is given to it. Our in-house woodworking specialist has had excellent results with Osmo PolyX. He suggests a thicker finish will work better.
Common Uses:

flooring
,
interior panelling