Olea europeaea subs. africana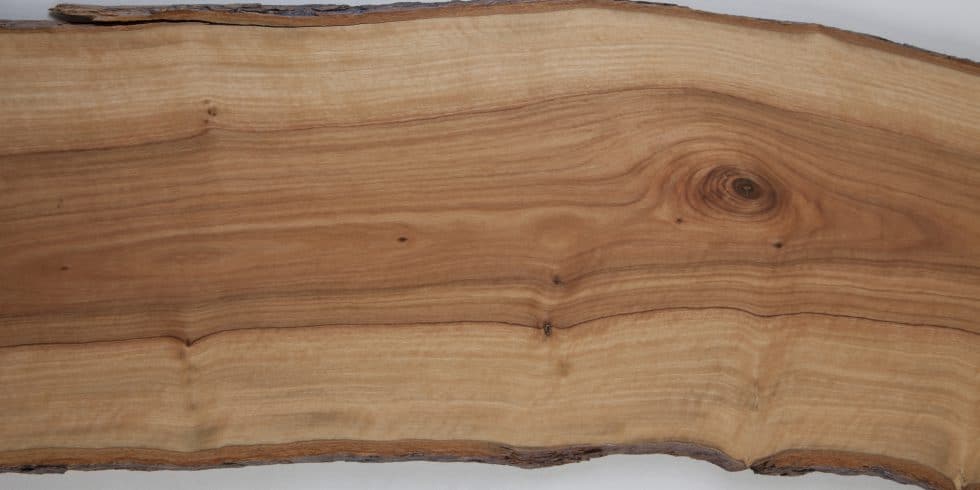 For millenniums, Olivewood has remained a wood of great cultural and religious importance and significance, especially in the Middle East. The wood can, indeed, be exquisite in appearance: with its (typically) creamy, golden brown base, and darker streaks and highlights, often augmented by spectacular figuring and/or areas of magnificent burling.
Grain patterns are usually either straight or wild, although they can sometimes be interlocked, as well. Although opinions differ, Olivewood is thought by many to be a very durable wood, although it can be susceptible to insect / bug infestation. The wood is considered to be a superb turner, and it generally works, glues and finishes well. Because the fruit of the Olive tree is olives, there is a limited supply of Olivewood that is made available to the US.
For wood craftsmen of all niches, Olivewood is highly desired for its often spectacular aesthetics; being known for its gorgeous, often-twisting grain patterns and dramatic figuring. Defects are not uncommon, and can often present some challenges when working, but hard work and perseverance can produce extraordinary results; there's really no other wood quite like it.
Found in the Mediterranean Basin — from Portugal to the Levant, and the Arabian Peninsula — and Southern Asia, as far east as China, the Olive tree grows as a small evergreen tree or shrub. It is also known to grow in the Canary Islands, Mauritius and Reunion. The species is / has been cultivated in many places; it's considered "naturalized" in the Mediterranean coast countries, as well as in Argentina, Saudi Arabia, Java (Indonesia), Norfolk Island, (the U.S. state) California, and Bermuda.
Its trunk is generally twisted and/or gnarled, making long, defected free boards quite rare. When found, they command a premium price.
Not listed in the CITES Appendices or on the IUCN Red List of Threatened Species.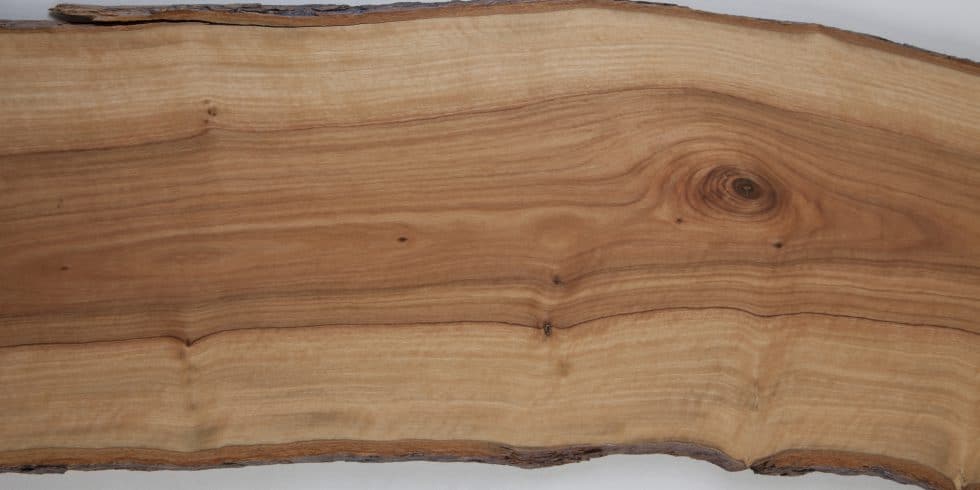 | | |
| --- | --- |
| Main Color Group | Variegated |
| Grain Pattern | Figured |
| Avg Dry Weight - LB/FT3 | 62 |
| Avg Dry Weight - KG/M3 | 990 |
| Janka Hardness - LBF | 2700 |
| Janka Hardness - N | 12010 |
"Roasting" Flame Birch involves gradually heating the wood up to temperatures of greater than 160 degrees celcius in special heat chambers made of stainless steel under anoxic conditions. The heat removes organic compounds from the wood cells, changing both the physical and chemical make-up of the wood. The process is natural and chemical free. It darkens the wood to a beautiful rich chocolatey brown color whilst still showing the gorgeous grain and figure of the underlying wood.
The thermally modified wood is more dimensionally stable, but the process does reduce bending strength and make the wood a little more brittle. This makes it chip a little easier than the un-modified lumber. The brittleness makes it less suitable for intricate cabinetry, but it is still an excellent choice for less intricate items such as floors, tops, panels, cladding etc.
Extra care needs to be taken when finishing thermally modified wood, as the "bone dry" wood has a tendency to "suck in" much of what is given to it. Our in-house woodworking specialist has had excellent results with Osmo PolyX. He suggests a thicker finish will work better.
Common Uses:

flooring
,
interior panelling